Each spring, The Bowen Island Preschool hosts a clothing sale where every item is $2. Community members donate their gently used and even new items that languish in their closets. Each year, I find great treasures, including designer labels, vintage treasures, unusual patterns and fabrics, and outdated styles. For a minimal investment, I get a year's worth of recouture fun that enables me to play with techniques and looks while I build my experience and repertoire. You'll see in my projects gallery that most items began as a $2 cast-away.
This year, Tina joined me. Together we arrived at the opening (then I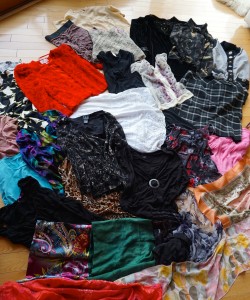 returned at 2pm to get my "fill a bag for $10" deal – the results of which are shown here) and within an hour we had our stash. Our strategy was to go straight to the suits and dresses before circling back to the skirts, sweaters and tops. We found items for ourselves and for each other. It was quite an adrenalin rush, and I had great larks amid much excitement.
My stash includes 10 blazers,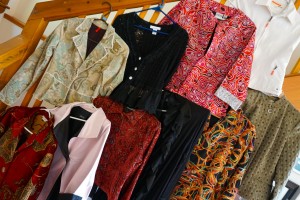 a Gucci silk scarf, Longchamp bag and Versace belt, 3 cashmere sweaters,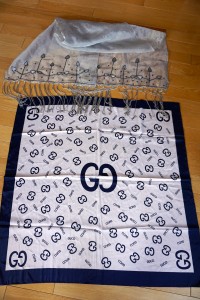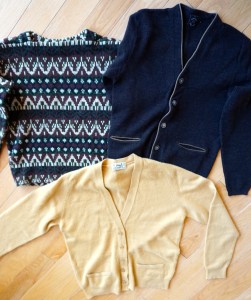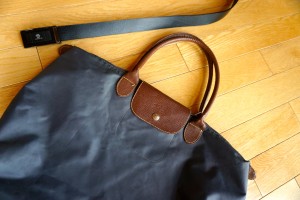 and several other bits and pieces.
In all, the designer tems include several Ann Taylor, Prada, Elie Tahari, Olig Casini, Zara, Joseph Ribkoff, Evan Picone, and Ralph Lauren.  Watch for these to re-appear as Recoutures.