I bought a $5 jacket as a warm-up layer for a half marathon, but couldn't bear to wear it only to toss it aside when I warmed up after the first kilometre. So, I wore some other discarded garment and worked up the re-considered cast-off into a velvet lovely.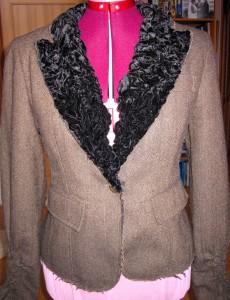 I had a hem piece from a shortened skirt that I hand-ruched, and attached it to the collar.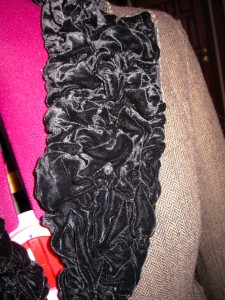 Then I smocked the sleeve-edges to give them shape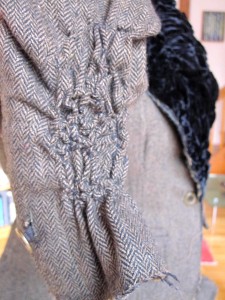 It is now one of my favourite casual-chic jackets.