My friend Jeannie gave me a light wool tee – just a breath of sheep upon it, so light it is – from her homeland NZ. As a cyclist, I was keen on the design. However, it was too long for me, plus it had a kitchy slogan on the back, so I never wore it.
Taking the languishing tee from my closet, I shortened it by creating concentric arches to amplify the bike's wheels in front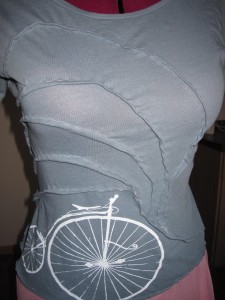 The compressed the phraseology in back, reducing it to its most important word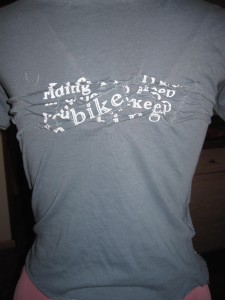 Now I have a tee that says so much more about me.