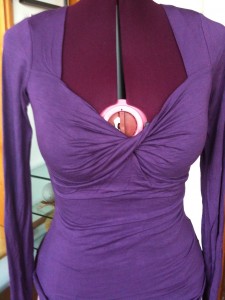 I picked up three of these tops each for $5, brand new! They were lacking pizzaz, and when I visited my niece Marsha and saw her Anthropology top, I was inspired.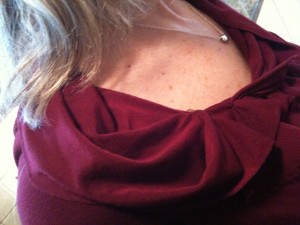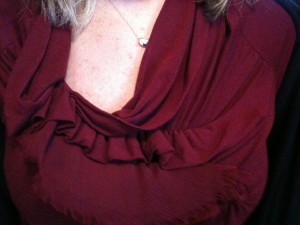 I kept the purple top simple, and just cropped the hem and used the trim to create a wrist feature.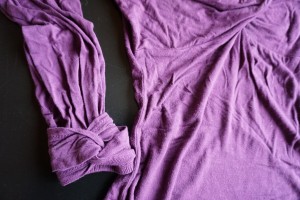 With the red one, I cropped and used the hem create an interesting neckline like Marsha's top, and sewed it with gold thread.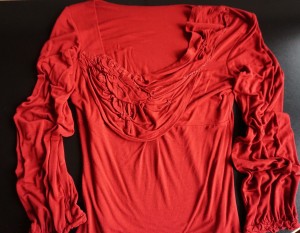 The black one I cut the hem and used the trim to make a cuff ruffle, then trimmed front, back and ruffle with burgundy silk chiffon (from my Mother of the Groom dress) that I distressed.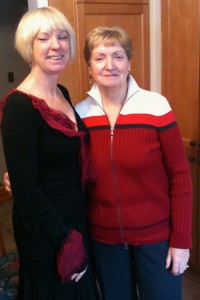 I wore the top to visit Marsha and her mom, my sister, Gail.