In branching out from recouturing my own closet, I invited my co-workers to let me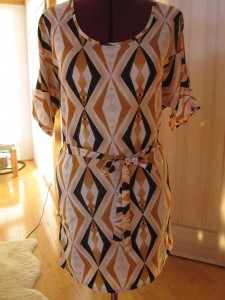 experiment on their forgotten favourites.
Fiona offered this batwing dress that had a great pattern and fabric, but unflattering cut.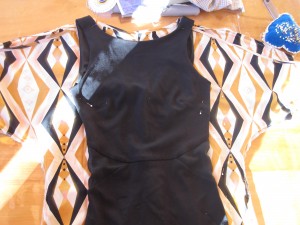 I removed the sleeves and tailored the fit, using another of her frocks as the pattern.
And since Fiona is drawn to clothing with a feature in the back, I used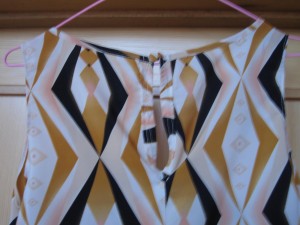 the sleeve-edge as a back opening.  Then I created cream silk wedge and triangle inserts with applique of the dress fabric.