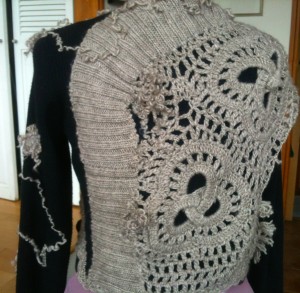 A friend gave me a sweater with a cool knit design but outdated style.
I cut it up, turned it upsidedown at the back…
… pulled the yarn apart in sports, and applied it to a black cardigan I never wear.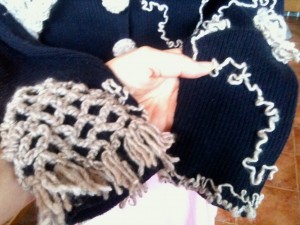 Finishing off the new look are the original sweater's buttons.