This Coldwater Creek cream jaquard shift was $2 at the annual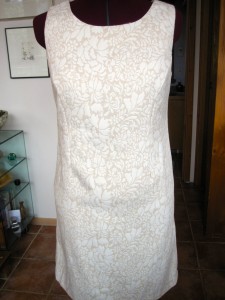 Bowen clothing sale. I was drawn to the shape and fabric, but it lacked dash.
I took the velvet and fur scarf my friend Janet gave me to recouture, and draped it.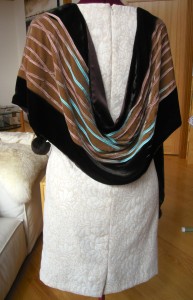 Tina suggested some button detail, which also gave a bit more shape.
Voila – so easy a reinvention.