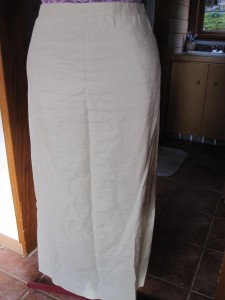 For Christmas 2014, I ask Stephanie for a couple things to recouture.She had this lovely Banana Republic butter-coloured long linen skirt that was lovely but out of fashion.
I created an interesting hem but first cutting it, then sewing on a ribbon I'd created from pinking the cut hem, then sewing it on with an embroidery stitch.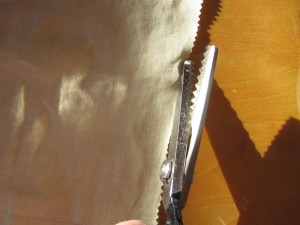 With fabric left from the dress I recoutured for Fiona (see Bat wing R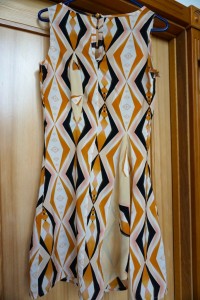 ecut)I created appliques at the waist and hem.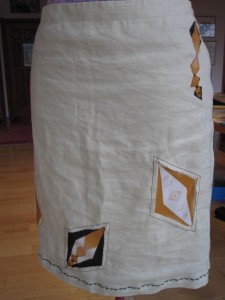 And, she likes it.