I picked up this Mountain Equipment Co-op tee for $.50 at the Bowen Sale because I loved the colour.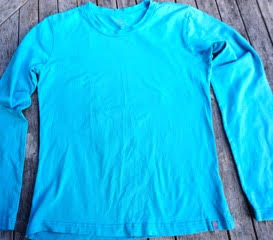 My stylist friend Liz Parker 

www.LizPR.com sent me a link to a fab idea for a Bardot neckline from Retro Chick which totally changes the look from drab to fab.
I cut as Retro Chick instructed.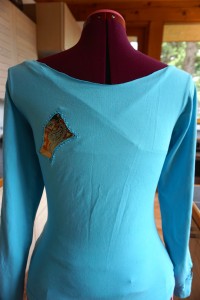 Then recoutured further with a stained glass window effect – sewing in silk remnants from another project onto the front, back, and sleeves.