Attracted by the zipper, I bought a cream cardigan for $2 at the Bowen clothing sale.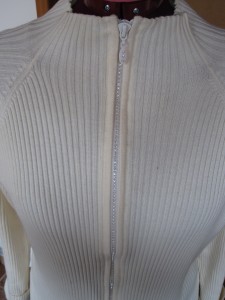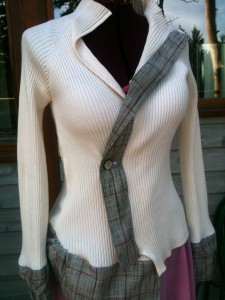 I still haven't used the zipper, but brought the cardigan into service with a dash of a linen jacket I also got for $2.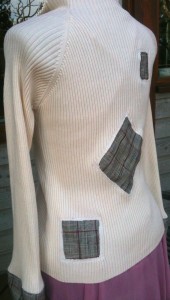 See Suits ReBusiness for what I did with the rest of the linen jacket.