A linen jacket with a large check pattern drew my eye but not my heart.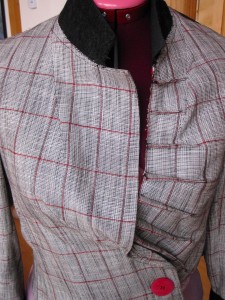 Picking up the item for $2, I recoutured it by re-cutting it with the jacket of a suit, the pants of which I had used to make a laptop bag for Nigel.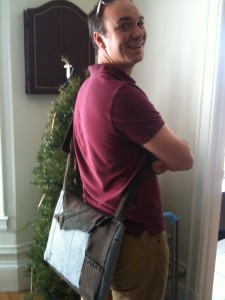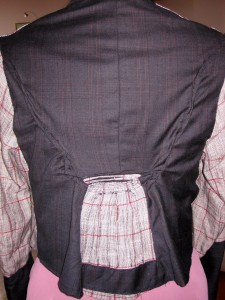 I sewed the front of one jacket to the back of the other, finished the linen sleeve ends with the grey jacket sleeves, tucked the back to create shape and line, and finished it with a flap in the back with the pocket edges.
On the front of my jacket, I opened the lapels, turned up the collar, tucked one side and pulled the other side over for an asymmetrical effect. Adding some strategically placed red buttons, the look was now much more jazzy.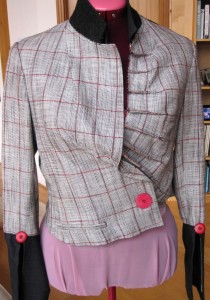 See Ribbed Cardigan ReSuit for what I did with the linen back.